Instantly Relieve pain and pressure for your Body with New Cells!
EvaTone™ Cell Flow Massager is a 5-in-1 Whole Body Therapy machine, designed to relieve pain in multiple areas such as the neck, back, waist, hips, legs, and other body parts. Using EMS waves and vibration therapy helps replenish blood flow to replenish cells in the affected area for pain relief.
Treats all types of body problems such as Chronic back pain, Varicose veins, and Pinching disks
Using our EvaTone EMS technology the massager pulses electrons to stimulate blood flow to replenish aging cells to improve mobility and function. This helps with body aches, muscle pain, and chronic conditions in the back, arms, legs, and stomach. Our massager promotes inner circulation, relieves fatigue, and can be used anytime, anywhere!
Experience unparalleled healing with results like never before:
95% of patients experienced immediate relief.
Those with long-term injuries reported a 94% reduction in the appearance of swelling.
90% noticed an improvement in intense workout pain.
Helps with bulging veins and back muscle spasms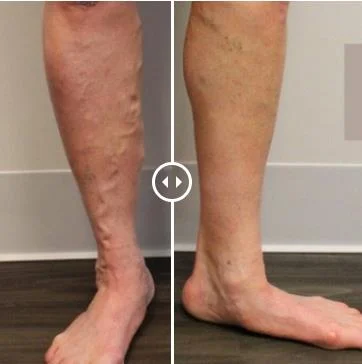 How to use Hera's EvaTone™ Cell Flow Massager?
Super easy to use! Simply click the power button and feel the ems massage! Place the device on the painful area and use it in 5-minute sessions. Up to 6 different massage modes.
 Easy setup that takes less than 10 seconds!
Quick Features
Lightweight and portable, it can be used anywhere and easily stored in a pocket or pouch.
With six massage modes and six intensity levels, it can be customized to meet individual needs.
Designed with an ergonomic mat, it's perfect for those suffering from cervical discomfort, numbness, headaches, and dizziness, and can be used in gyms, offices, or at home.
The bionic microcurrent massage provides immediate relief to various parts of the body.
Provides deep tissue massage for the neck, shoulders, upper and lower back, waist, thighs, calves, legs, feet, and arms, ensuring maximum relaxation.
SELLING OUT FAST
Click on "ADD TO CART" to SAVE 55% OFF TODAY - Get yours now! 
Details: 2023 Release

Replenish blood cells to relieve pain 
Easy pain relief for any body part

Promotes more energy, mobility
Materials and Care:
Content:

Usage mode: A~F (6 modes)
Frequency: 1~100Hz
Battery: 1.5-3 hours
Output current: up to 9.8mA
15 cm x 6.5 cm / 5.9 in x 2.56 in
PACKAGE INCLUDES:

x1 Hera's EvaTone™ Cell Flow Muscle Pain Relief Body Massager
🔒 100% Risk-Free with 30-Day Money-Back Guarantee 
At HeraVogue we create and source our products with the full belief that they will create a happier lifestyle and have 100% confidence behind our innovations. 
If you bought any items from us and felt they did not match your expectations, don't worry just send us a message and we will make sure you are satisfied with a replacement or refund. 

Click on "ADD TO CART" to get yours now